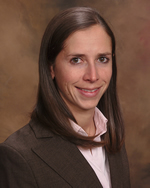 Sarah

Pizzo, Esq.

Attorney-at-Law
Education
University of Colorado Law School
Boulder, CO
JD, 2011
University of Michigan
B.A. in Psychology, 2006
Bar Admissions
Professional Affiliations
Colorado Bar Association
Denver Bar Association
Trusts and Estates Sections, Denver Bar Association
Profile
Sarah Pizzo's practice is focused on real estate, corporate transactions and litigation, estate planning and probate. Sarah's goal is to efficiently resolve her clients' legal matters through client-focused guidance and pragmatic solutions.
Prior to joining Douglas A. Turner, PC, Sarah led the estate planning practice at a Denver-metro area law firm, where she also practiced in the areas of domestic relations, personal injury and criminal defense. Her prior experience also includes serving as counsel to a national non-profit conservation organization.
When not in the office, Sarah is an accomplished mountain runner who enjoys spending time on the trails around her native state of Colorado.
Published Articles:
Sarah Pizzo, Student Note, When Saving the Environment Hurts the Environment: Balancing Solar Energy Development with Land and Wildlife Conservation in a Warming Climate, 22 Colo. J. Int'l Envtl. L. & Pol'y 1, 123 (Winter 2011)
National Wildlife Federation (Sarah Pizzo et al.), Valuing Our Western Public Lands: Safeguarding Our Economy and Way of Life (2013), available at www.nwf.org
Community Involvement
Acequia Assistance Project, Supervising Attorney
Greenwood Wildlife Rehabilitation Center, Vice President, Board of Directors (2013-2015)